Why March was my Best AND Worst month in business
Hey Beautiful,
Jeez it's been a couple of weeks since I wrote a blog!
Life running a full time business in it's second year IS busy and hectic, don't let anyone tell you it's not! And when you add to it a house move to a new city, several guest expert roles and presentations and plenty of new clients from my latest launch…aaand a deactivated Facebook account 10 days into a launch…well, you get the picture.
And with all of this, March became my Best and Worst month in business.
Why is that I hear you ask?
With the launch of ELEVATE I had a cracking month and doubled my biggest month to a nearly $30K in sales! And I'm so thrilled to be working with the amazing women who said 'yes' to doing this in their business.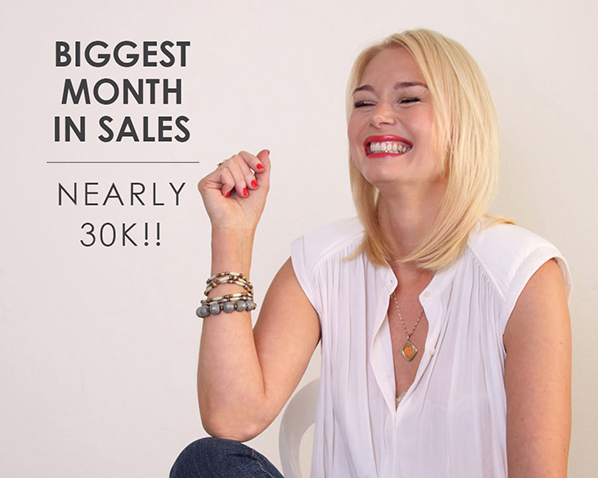 BUT Then I got hit by the "Facepocalypse"! Right in the middle of my launch. Meaning my whole Facebook AD account got disabled by the lovely algorithms. This meant…
​No ability to advertise
A broken sales funnel – Yikes!
Some explicit language from my part for a moment…
What's a girl to do here after (a long wait) Facebook says they won't review the decision (Cue – my worst business moment to date)? Go to the experts. I engaged with the fabulous Jayne Day from Webonize and I now can continue advertising on the same business Facebook page via the new Facebook Business Manager.
Why do I tell you this? Right now Facebook is doing a BIG crack down on all Facebook ad accounts that are not complying with all the rules (which as you know keep changing all the time) so it's absolutely critical that you know what you can and can't do, for example you can't run Ads directly to a Lead Page url anymore (that got me…). Here's a great webinar to watch on the topic: http://bit.ly/1bhwEGV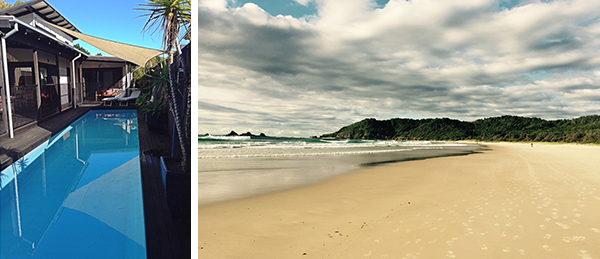 As a family we moved to Byron Bay! We've decided to really embrace our location independent lifestyle and we love Byron and in fact we met here, right on this very beach that we now live 100m from. I've never lived right on the beach so this bucket list item is a big smiley 'Tick'!
The main house is luxe with a pool PLUS Deryck and I even have a separate building for our offices, so it's a really expansive place that I believe will be energetically fantastic for business. Here's a pic from the office building lounge and my new office.

I'm excited to start hosting private Coaching Business Transformation Intensives here soon! That's you and I building or transforming your coaching business in one day…or two…I haven't worked out the finer details yet, but there's definitely time for a long breezy beach walk and lunch with me by the pool too. I'm going to be doing a launch special for this, so reply to this email if you feel excited about working with me in person this way in gorgeous Byron Bay, where you can remove yourself from all the daily distractions, and if you want the Early Bird deal.I was also stoked to be featured in Kitty Tonkin's new series featuring bad-ass business babes. If you want to know what my typical week looks like or the key mindset lessons I've had to overcome to see this growth in my business, plus a lot more…then it's all in here: http://www.makeyourownwaves.com/tfe-serena-sandstrom/
PS. Do YOU dream of creating a location independent lifestyle business like this and would you love my personal help in turning this dream finally into a concrete reality? Because of that recent funnel breakdown I still have 1-2 of spots available to work with me in ELEVATE to build your own freedom based thriving coaching business. Simply book a call with me by CLICKING HERE.
Have a magical weekend x
All my love,
FREE MINI COURSE: 10 Days to Consistent Coaching Clients & Big Juicy Pay Days! Learn how I booked 24 discovery calls in just 7 days.