Masterminding to celebrate 2 years in business!!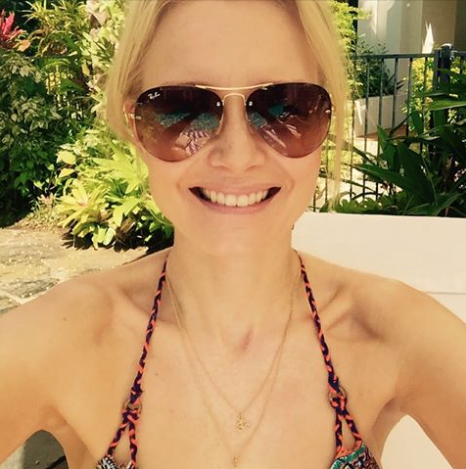 Greetings from tropical Palm Cove, Queensland! I've just returned from an incredible mastermind retreat and some casual hang-out-time with some of the mastermind sisters at beautiful Palm Cove and as I put together the photos for this newsletter I had to take a moment to realise that this today is my full time job.
Because these are the type of experiences that I'd daydream about just two short years ago. I had just started my coaching business and I was knee-deep at the basics of it, and to keep me going and to build my dream vision I would follow other coaches journeys and be so inspired by the lifestyle changes they were achieving and the cool things they got to do, like travel to exotic locations for business and networking with other like-minded entrepreneurial women.
And damn right I wanted to be part of that lifestyle…and here I am, just two short years later doing exactly that! Please know that I'm not saying this to impress you, but to press upon you that you too can turn those dreams into reality but it requires you showing to the universe that you're serious about your vision by taking inspired and sometimes even totally-utterly scary action.
And because I did just that, here I was, travelling for business to a gorgeous retreat, being able to work from my balcony overlooking the pool just in my bikini (no bikini's in the boardroom I remember!), being able to host my group coaching call for The Art of Impactful Selling from my hotel room, and I even welcomed two new private coaching clients – and otherwise having a client free week to immerse myself into learning and creating new friendships, some of which will become opportunities to collaborate together in the future, those conversations have already started!
As if this all wasn't enough for a great week, I received a really special and super exciting invitation to collaborate with a high level coach that I'm super excited about (I can reveal more in the next couple of months!).
Coming back home to Byron Bay I'm feeling re-energised and inspired for the rest of the year with a super special new program under wraps and tons of fresh new ideas. I'm truly so grateful for having stepped up to do the work, my superstar team members and all the beautiful women I've got the privilege to work with – you all know who you are – keep rocking it!!
Your dreams are waiting for you – make sure you honour them with your actions.
P.S. Want to start creating your version of a coaching or consulting biz that let's you travel the world and work from your hotel pool? Let's work together and make it happen! To explore if working with me one-on-one is right for you, simply schedule a call with me here.
To your biggest dreams,
FREE MINI COURSE: 10 Days to Consistent Coaching Clients & Big Juicy Pay Days! Learn how I booked 24 discovery calls in just 7 days.