The REAL story behind our house move…
Hi
How are things for you beautiful?
It's been a few days since I got to the beach but this morning there was just magical. I wish I had a photo to share of the sunrise but I intentionally left my phone at home so I'd be fully present to the stunning environment around me. Here's a pic from last week when we had a few chillier days!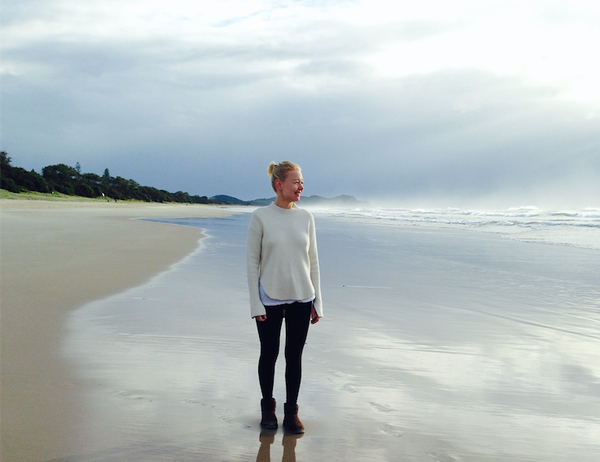 This morning as I was walking barefoot in the sand, I was reflecting the full story behind our recent house move, and I wanted to share a bit more with you because so often in life it's not a straight easy journey.
Back in October when we had lived in our last home that we loved for just 8 months the owner put the house on the market, which meant that most likely we would need to move again. First thought was "not again!!…(I have launches to do, lol)!" and yet through the work that I do and how I DECIDE to live my life, that moment only lasted for about half an hour.
Then it was all about FINDING SOLUTIONS and creating a new opportunity for our family.
We decided we'd make this event an opportunity to live the "laptop" lifestyle and Deryck got on the phone to make a few calls. And literally that day he was on the phone to the owner of the house that we have just moved to in gorgeous Byron Bay and the date of availability was aligning beautifully. We agreed to drive over one weekend and get a feel for the house.
That's were the real challenge (aka opportunity to expand) arrived. This property has a separate 2 room office space right next to the main house and I fell totally in love with it ALL. BUT that meant that the rent for this full property was a lot more than we had planned to pay. We had understood it was included in the rent, but it was in fact separate. So now it was a teaser from the universe…
The conversation on the drive home was one of those life shaping conversations.
We went round and round on this but through working with my own success coach for over 2 years I've fundamentally re-programmed the way I make decisions in life and business, and the level of discomfort and challenge I'm prepared to put myself into (same for my hubby btw). This meant that we were both already thinking the same way… 
JUST SAY YES AND THEN WORK OUT HOW.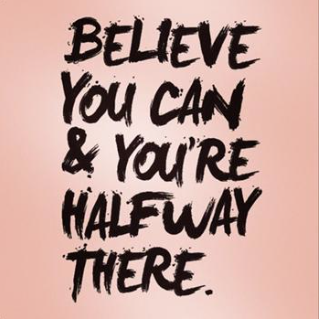 I was not prepared to say no this new desire and opportunity to live on the beach, and have my own space to hold one day private intensives of which first one I'm already holding next Friday. I have 2 more spots at a special launch price for those who want to work with me in person in a high vibrational place away from daily distractions, and spend a full day working with a master coach on your coaching business strategy, 2015 implementation plan and this self- and success mastery that changes everything for you.​

How do I know? Well, I'm doing this myself. Not only in my life but also in my coaching business. And so are my clients.
I CHOOSE TO BELIEVE IN MY VISION. And so do my clients.
I BACK MYSELF AND MY BUSINESS CONSTANTLY. And so do my clients.
I INVEST IN MYSELF AND MY BUSINESS CONSTANTLY. And so do my clients.
I GET AWESOME RESULTS. And so do my clients.
I time and time and time again choose the road less travelled that comes with fear and uncertainty, and I can do that because I'm getting better and better at bringing my own certainty to situations around me that are uncertain (for example, to choose to say YES to this house).
So my question to you beautiful is – what type of person do you choose to be?
​Are you an action taker who follows through on their desires, or are you someone who who creates excuses and says no their dreams?

If you want to be one of the action takers and
build a successful coaching or wellness business
and you know that working with your own success and business coach is your next level –
then let's arrange a time to speak.
​
And I hope sharing a bit more of my own journey and how I've learnt successful people make decisions for their life is useful for you, I know there's a lot more to come based on the ride I've been for the last 2 years!
And I wish you a fabulous week, till next time xx
PS. Just imagine the clarity and momentum that you could get to rock your business for the 2nd half of 2015 and beyond, if you spent a whole day working on your coaching business with an expert! Here's the link again to book a call with me.
FREE MINI COURSE: 10 Days to Consistent Coaching Clients & Big Juicy Pay Days! Learn how I booked 24 discovery calls in just 7 days.