So You Want To Raise Your Rates?
Hi ,
There's a lot of talk of raising your rates in the online and coaching industry, right?
Just make sure you are charging your worth and increasing your rates every quarter. By about a ⅓ at least. That's how you get to be the next millionaire coach. This year, if not by June.
….Yeah?
As you know I like to sharp shoot with you about these things. As much as I'm never someone to limit your potential when it feels really aligned for you, I also don't want any more coaches feeling bad and frustrated because they "should be" charging more and earning more already. They should have "made it" already, in the first 6 months. What a load of #bobbins I say!
Here's what I've come to know after being in the industry for 4 years, having some cool cats as colleagues and having worked with 100's of coaches: I firmly believe in consistent sustainable growth.
Whaaat?
Yup. Just my 2 cents, but I've never worked 80-100h weeks and I think having a life is kinda important too. Did someone say "doing business in a way that feels fun?"
So when I get the option of over-reaching and inevitably getting burnt (and burnt out) versus doing things in a way that FEELS good to YOU – I know which one I'm picking.
But back to how this relates to your rates…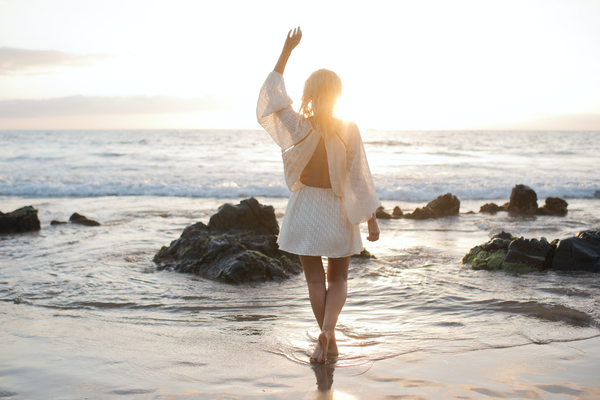 You see, I've had to learn a lot of these lessons too. There was a time early on in my career where I raised my coaching prices to a specific figure based on advice I received. It didn't feel good to me but I pushed ahead anyway, and naturally I stopped closing sales. It was immediate. I wasn't energetically there. And when I brought that down to a figure where I still felt a stretch but I actually believed I could get that it felt totally aligned and I started closing sales again. Btw – I was of course doing my regular wealth consciousness work with this so that I could move up even more….but there was a journey to be had as with anything.
I was lucky that I had the self-awareness to make an edit within two weeks instead of let my confidence be eroded, or even worse, get to an extended pity party. I was able to be receiving more than before, re-invest in my business to uplevel my skills and knowledge, and I've been in a position to raise my rates many times since.
All leading to a sustainable, joyful business model.
It can all seem like a rush to be 'THERE' already, charging the high rates and being the next 'success' story – I get it. But a fast financial fix may not be sustainable, but laying rock solid foundations and experiencing consistent growth will always have your business set to last.
So, how do you grow and raise your rates in a way that feels good?
Do the wealth consciousness work – Make sure you're raising your vibes and feeling great about money DAILY. (Have you checked out my manifesting blueprint yet?)
Invest in yourself – from your mindset to your marketing and skills, so you can become better as a business owner, coach and marketer.
Let the results speak for themselves – get feedback and testimonials from everyone you work with and keep them somewhere you (as much as your tribe) can look at often.
Stay in your own lane – stop looking at what everyone else is doing, and focus on where you're at and how you can best serve your clients. Feeling good is the whole point.
When you're consistently taking the steps above, you'll be constantly progressing and your clients WILL pay your increased prices.
After all, you have the power to change people's lives.
And that , does not come cheap. ​​​​​​​
PS. Want more nuggets of wisdom for your business success? Join us in Coaches Collective and experience my LIVE laser coaching sessions on a topic of your choice every week.
FREE MINI COURSE: 10 Days to Consistent Coaching Clients & Big Juicy Pay Days! Learn how I booked 24 discovery calls in just 7 days.